Price at Bloomingdales:

£481.49

Buy online now! Go to the Bloomingdales site for a closer look and to check the price today.
(

1

rating for Bloomingdales)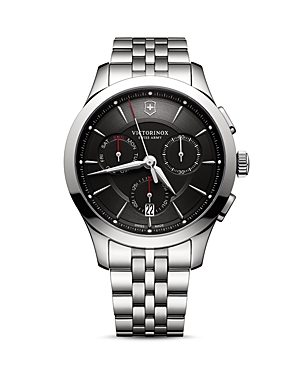 High performance joins high style in a full-featured chronograph from Victorinox Swiss Army with an elegant link bracelet and a sleek dial design that offers everything you need and nothing more.
Pin It
Price at Bloomingdales: £481.49 Buy online now! (Go to the Bloomingdales site for the price today.)
More about Bloomingdales

Buy

Victorinox Swiss Army Bracelet Chronograph, 44mm
More Bloomingdales products