Price at Bloomingdales:

£79.20

Buy online now! Go to the Bloomingdales site for a closer look and to check the price today.
(

1

rating for Bloomingdales)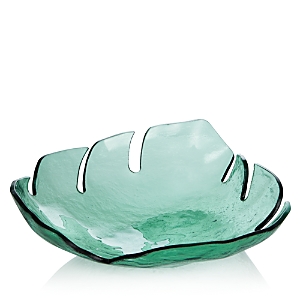 Create an eye-catching display on your tabletop with Annieglass's Palm Frond bowl. Wavy pleated palm fronds define this green glass collection like a breath of tropical air.
Pin It
Price at Bloomingdales: £79.20 Buy online now! (Go to the Bloomingdales site for the price today.)
More about Bloomingdales

Buy

Annieglass Large Palm Frond Bowl
More Bloomingdales products